Developing Leaders
​
NAIOP's Developing Leaders is an exclusive program geared specifically for all professionals age 35 and under. Your membership entitles you to participate in our extensive network, gain instant access to the latest industry news and enjoy unparalleled networking opportunities. All NAIOP members who are age 35 or under automatically qualify to participate in the benifits of the DL program.
​
Take advantage of our quarterly lunch series, "20 Questions" featuring local industry leaders, mentorship program, social and volunteer events, or join the Developing Leaders Committee to support the further development of the program.
Mentorship Program
The NAIOP Developing Leader network recently completed our second annual Mentorship program. Participants had the opportunity to meet with a minimum of two mentors, providing one-on-one time to learn about their journey.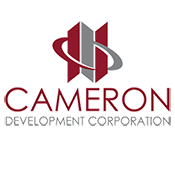 ​
NAIOP Edmonton is proud to introduce round three of the inaugural Developing Leader/University of Alberta Mentorship Program, providing University of Alberta students with a valuable opportunity for personal and professional growth. Through focused, one-on-one networking sessions with a NAIOP Developing Leader, students will forge valuable new industry connections and learn about the various career paths available to them in the commercial real estate industry.
​
​
Then register below:
Developing Leaders Committee
Bronwyn Scrivens is an Industrial Associate with Omada Commercial and the Chair of NAIOP's Developing Leaders Committee. Bronwyn's specializes in Industrial Sales and Leasing; her experience includes being appointed by national, international and local Tenants and Landlords as an exclusive agent to locate properties, complete sale and lease transactions and market vacancies.
Hillary Smith is an Associate with Avison Young where she specializes in Office Leasing and Sales. Hillary focuses on both Landlord and Tenant representation, helping her clients to find the best solution to suit their needs.
Brandon Hughes is an Associate with RE/MAX Commercial Capital where he specializes in commercial brokerage, and sale/lease transactions. When he's not at work Brandon enjoys playing hockey, snowboarding, riding motorcycles and is passionate about almost all sports.
Curtis Friesen is the Director of Sales for Synergy, a company of construction professionals providing complete building solutions for all commercial construction, build out, and facility maintenance needs.
Alex is part of AIMCo's Real Estate team where he is involved in new acquisitions, developments and the daily management of AIMCo's $13.6 billion real estate portfolio. On behalf of its clients, AIMCo's Real Estate portfolio holds a diversified mix of assets including long term, direct investments in quality office, retail, industrial and multi-unit residential properties located in Canada's major cities, and non-Canadian properties in markets with long term growth characteristics. Alex holds a Bachelor of Commerce in Finance from the University of Alberta and is a 2019 CFA Level III Candidate.
Paige Rutherford is a Manager with CIBC's Real Estate Finance Division where she focuses exclusively on providing financing to real estate companies on both an interim/construction and term basis. Paige holds a Bachelor of Commerce in Finance and Marketing from the University of Alberta. Outside of work she enjoys the outdoors, is an avid equestrian and aspiring mountaineer.
Isaac Achen is a member of the Investments team at Cameron Development Corporation. The core responsibilities of the Investments team include sourcing, underwriting, and acquiring income-producing properties within Western Canada, oversight and successful completion of Cameron's non-retail development projects, and the implementation of financial performance measures for new acquisitions, development projects, and existing assets. Isaac holds a Bachelor of Commerce from the University of Alberta in Accounting and Finance. Furthermore, he is a CFA charterholder and holds the AACI, P.App designation from the Appraisal Institute of Canada.
Please reload